Welcome to bluemarblecitizen.com
Aiding your quest to know our big blue marble of a planet. Explore the population growth of 228 countries, like China and India, and the world's booming megacities.
What are the most popular girl and boy names, such as Emma and Noah?
And more fascinating world rankings.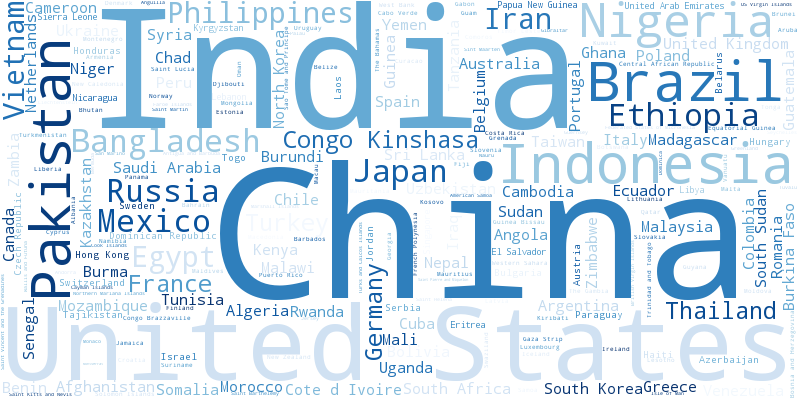 Home
|
Privacy Policy